RICHLAND, WA – Chaplaincy Hospice Care, a local, non-profit hospice providing care both in-home and at the community Hospice House has been identified as a leading provider of cornea donation in the region by SightLife.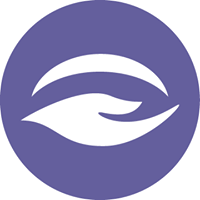 Over 20 years of partnership with SightLife (formally known as the Northwest Lions Eye Bank) Chaplaincy Hospice Care has helped over 430 families honor their loved one's wish to help others through cornea donation. That has potentially helped over 860 men, women and children see again through those generous gifts.
In 2017, Chaplaincy Hospice Care's partnership with SighLife resulted in 34 cornea donors restoring sight to 42 men, women and children. In addition, Chaplaincy Hospice Care is the leading cornea donation hospice program in Central and Eastern Washington; the fourth largest cornea donation hospice program in Washington State and the second highest cornea donation program in the Tri-Cities.
Chaplaincy Hospice Care offers families the opportunity to donate their loved one's corneas. After a family agrees, SightLife educates and counsels grieving families and takes a hands-on approach to personally assess, preserve and transport each donor's gift with care and precision, in a timely manner, to ensure the best outcome. A donor's gift is never taken for granted.
Kelly Karr, RN, Director of Clinical Services states "We've been working with SightLife for more than 20 years. It's a great organization and it's very meaningful to be able to offer this way of giving back to the families we serve through hospice. I think the families really appreciate the opportunity."