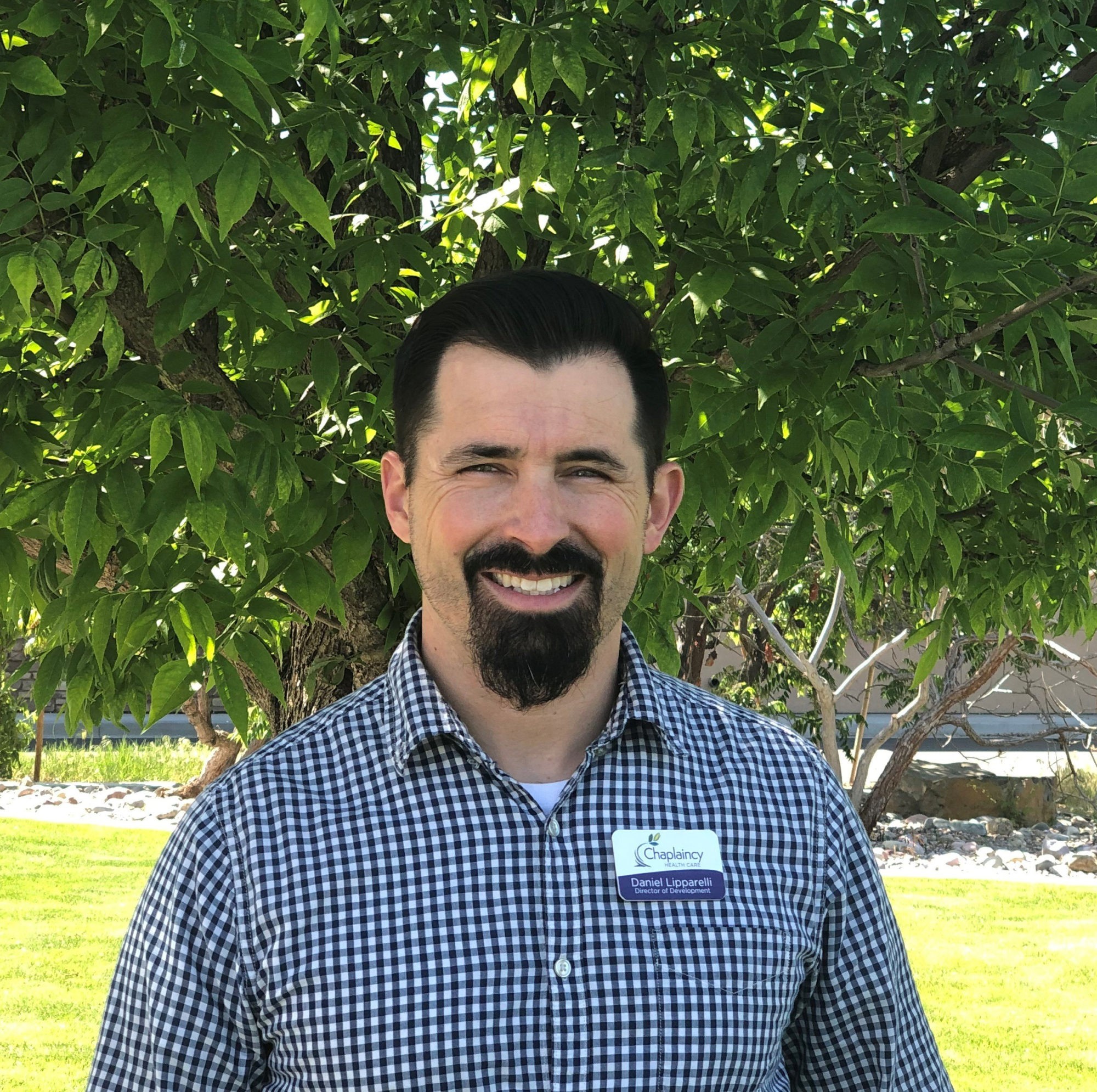 Chaplaincy Health Care is proud to announce and welcome Daniel Lipparelli as the Director of Development. Daniel will be managing all aspects of fundraising, development and philanthropic support, as well as, developing strategic and annual plans for the development department.
"We are really excited to have Daniel join our team," said Gary Castillo, Chaplaincy Health Care's Executive Director. "He brings a wealth of knowledge and experience to the table that we can't wait to tap into."
Before joining Chaplaincy Health Care, Daniel spent 3 years as the Executive Director of the Edith Bishel Center for the Blind in Kennewick. Prior to that, Daniel was the founder and Executive Director of Transformed International in Kenya, Africa where he spent over eight years working with local communities on providing food, education and shelter for over 500 children, orphans and at-risk teen mothers. He was also the Country Director for SYMBIOS in Kenya, Africa. Daniel's work in Africa required extensive fundraising, church support, grant writing, and non-profit leadership.
Daniel commented, "I am very familiar with the work of Chaplaincy Health Care in our community and I look forward to growing the development and community support efforts."
Daniel serves on the board of directors for ReAct Kenya and as a volunteer advisor for Rehema for Kids, a Washington based non-profit meeting the needs of children in Kenya. Daniel, his wife and young son have lived in the Tri-Cities for the past three and a half years.