In celebration of our agency's 50th anniversary, we will highlight the journey of our work, decade by decade through a series of blog posts.
In 1996, Chaplain Tim Ledbetter offered a prayer for a new hospice house and counseling center which included:
"…At the confluence of three rivers, Heart, Hand and Mind, stands modestly but boldly a Hospice House. Alongside the highways and by-ways of human traffic dwells a safe and peaceful place. Out of concrete, wood and plaster, a house has been built; out of faith, charity and hope, a sanctuary has been established…"
No truer words could have been spoken about the Chaplaincy at that time as a testament to what had been accomplished so far and what was to come. As the 1980's ended and the 1990's began, the hospice movement was taking off.
Tom Halazon came onboard as Executive Director in 1991 to direct several programs that included a hospice program, pastoral care programs in local nursing homes, hospitals, the Benton-Franklin Counties Juvenile Justice Center, and the Benton County Jail, Clinical Pastoral Education training program, and support groups for all ages and survivors of grief. In addition to this great undertaking and tremendous growth was the shining star of accomplishments for Chaplaincy in the 1990's, the completion of the Hospice House and Counseling Center.
Hospice House and Counseling Center
Mr. Halazon could not deny the TriCity Community's need for a hospice house after receiving overwhelming support from community members and the drive from the Columbia Center Rotary Club. The project planning began in the early 1990's, the First Lutheran Church of Kennewick donated the land, and the Chaplaincy was able to raise $650,000 for building supplies and furnishings. Then, after 27 months, 3,000 volunteers, 24,101 hours of volunteer labor and all the hearts, hands and minds came together. There stood the Chaplaincy Hospice House and Counseling Center, a 9,000 square-foot, mortgage free facility, in all its glory and ready to receive its first patients. These patients would receive excellent care by highly trained professionals in hospice care practices in a comfortable and homey environment. Family members were welcome to come, stay and be with their dying loved ones and then receive grief and bereavement services at the counseling center after their loved one's passing. The tremendous amount of community spirit that it took to complete this project leaves you with a feeling of overwhelming gratitude and hope.
Community Spirit Award
The community efforts to build the Hospice House and Counseling Center did not go unnoticed. In 1997, Glenna Moulthrop, a Chaplaincy Volunteer, read a Dear Abbey article asking for nominations for a national Community Spirit Award. She felt compelled to nominate the TriCities community project. Her nomination letter stated that, "those who benefitted from Hospice will tell you that it's the work of angels…" and that, "…nothing is impossible." Her words fell on the hearts of the voters of the Midland Community Spirit Award, and it was voted the winner. In October of 1997, Mr. Halazon, a small group from Chaplaincy, and a few community members went to Midland Texas to receive the Midland Community Spirit Award. This award was affirmation of the dedication and community spirit that it took to make the Hospice House and Counseling Center a reality to serve the TriCities Community.
In addition to the completion of the project and the receipt of the award, Chaplaincy wanted to celebrate the new facility with an event called An Evening for the Angels. As Glenna Moulthrop stated, "It's a celebration of the new facility, a tribute to the many angels who donated time and building materials to give this community such a truly unique resource." The event was held to celebrate the volunteers, and everyone involved in making the project a success.
Looking Ahead
As the 1990's came to a close, Chaplaincy had a lot to be thankful for. They had implemented several programs to help those that needed hospice care and grief care, those that needed support who were suffering from AIDs and HIV through the CARES program and accomplished the major feet of building the Hospice House and Counseling Center. It does not end there. The next decade, the 2000's, brought even more growth and expansion through new programs and initiatives to reach those in need in the TriCities community. Join us for our next quarterly newsletter to learn more!
Stay tuned as we unfold Chaplaincy Health Care's 50-year story throughout the year.
---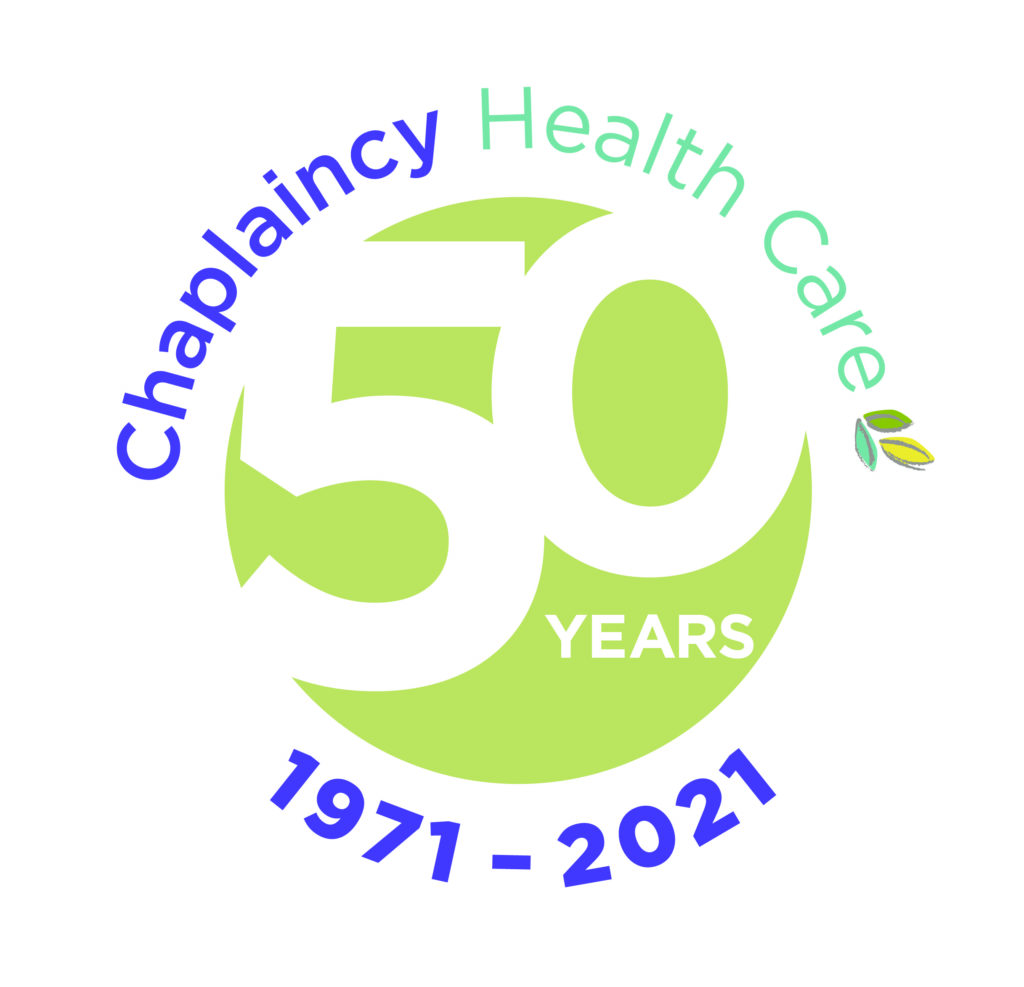 Help us celebrate! Sign our online guestbook – Share a memory, special experience a prayer or blessing for our next 50 years! Go to: www.ChaplaincyHealthCare.org/50years